Base Shaper for Montorgueil GM
(NOT SELLING A LOUIS VUITTON BAG, ONLY SELLING THE BASE SHAPER)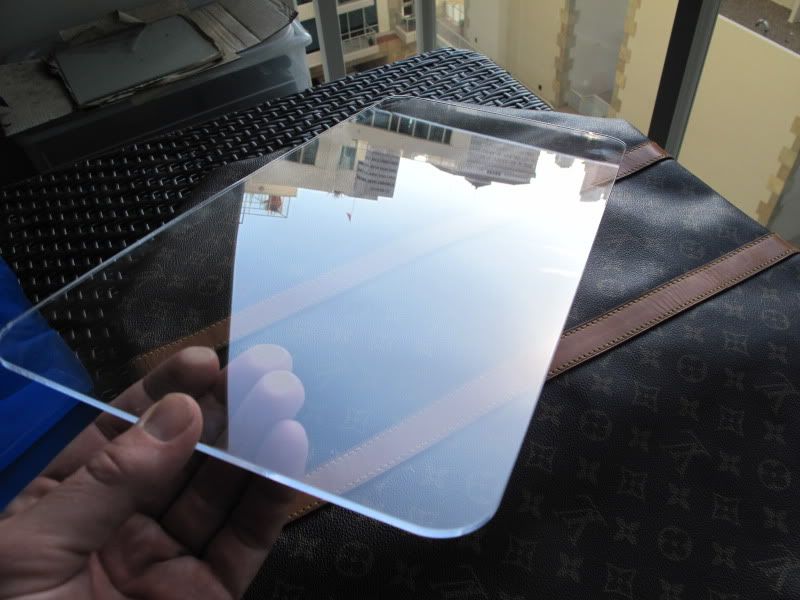 Simply put, these are the finest base shapers in the world, and here is why:

-Adds form to your Louis Vuitton Bag by creating a solid and lightweight 'base' for your Montorgueil GMtote.

-Prevents sagging and prevents a sloppy sag. Keeps bag in proper form.

-Liner goes inside your bag and only weighs a few ounces.

-Cut perfectly to your bags' dimensions (size14 inches x 6.5 inches)

-Hand Cut and flame-polished corners. Smooth edges.

-Will not stain

-Will not retain scents

-Wipes clean and protects your bag from interior stains and blemishes (including makeup)

-Crystal-clear zytel polymer displays the original interior of your bag.

-Made from same material as 'Bullet Proof' glass.

-Not made of interior cardboard like most other base shapers (would you really want 'cardboard' in your Louis?)

-Not made of imitation leather (Would you really want 'imitation' anything in your Louis?)
Get a Princess Cut Base Shaper and you will look great!
Check out what our customers are Saying: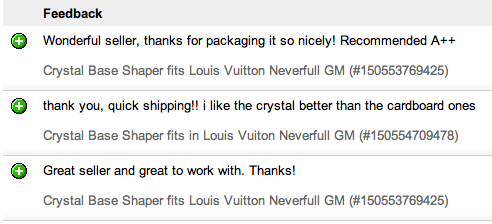 Trust our Five Star Rating!
A Princess Cut base-shaper is your Bag's best friend for looking crisp and new!
Competitors sell for $26.99. We are offering superior quality at a 40% savings.
Purchase securely through Paypal.
Louis Vuitton, LV Monogram, Damier, Speedy 25, Speedy 30, speedy 35, speedy 40, Neverfull MM, Neverfull GM, Keepall 45, Keepall 55, and Keepall 60 are trademarks of Louis Vuitton and are not associated with BaseShaperStore.com or Princess Cut Base Shapers. Base Shaper Store only sells the Shaper, not the Louis Vuitton Purse. Thanks for looking.